Synthetic
Fibers:
At the beginning of the development and prototyping of the Carbon Fiber Booms we tested metals for the structures that hold the booms. However, Synthetic Fibers eventually proved to be a superior technology, weighing less and absorbing vibrations more efficiently. The result is a structure more resistant to fatigue, lighter and stronger than steel.
The Synthetic Fibers used in the King Agro Booms are manufactured with Ultra-high-molecular-weight polyethylene, and are known in the industry as one of the strongest and more resistant fibers in relation to their weight. They are designed to be resistant to abrasion, bending fatigue and compression. And regarding durability, they are resistant to humidity, chemicals and UV rays.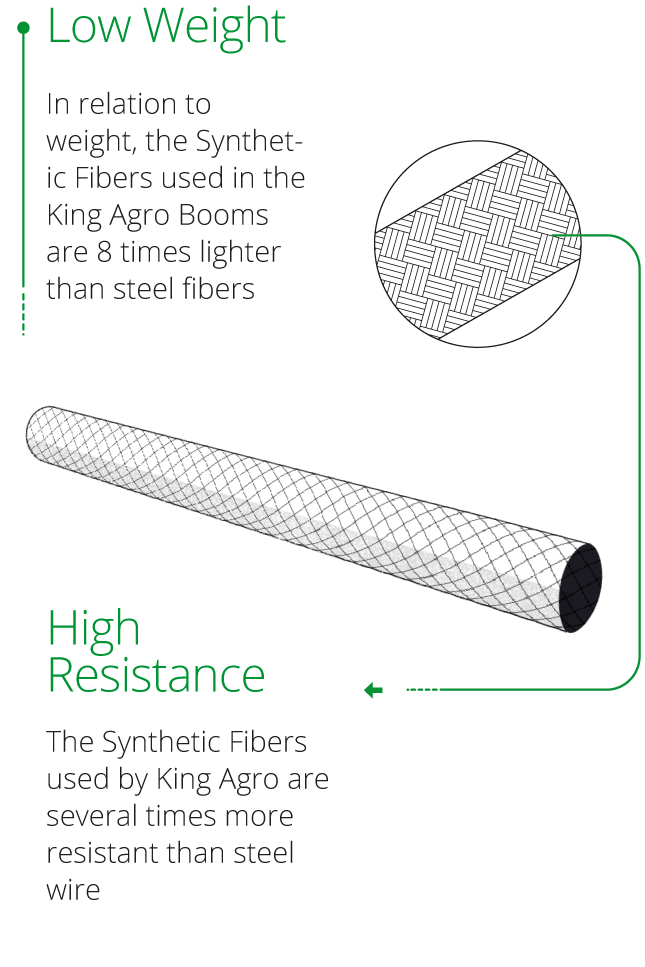 The use of Synthetic Fibers in the King Agro Sprayer Booms are an example of using ingenuity to solve complex problems with simple and superior solutions.